Our focus is to ensure a positive culture is present across our clinical and non-clinical staff, while providing outstanding services to our clients and the community at large.
We have strongly defined values that we are constantly doing our best to live by, and this shows across our clinical and non-clinical clients.
In our client's words, we are defined by our rapid response, compliance, cooperation for success, responsible and striving for perfection in our everyday service delivery.
For those seeking new opportunities, we offer the opportunity to grow with us with possibilities of progressing into a long-term managerial career.
Our story is defined by our client's experiences and achievements. Complete Healthcare Connect humbly started in Brisbane and has rapidly grown into a National company, currently providing services in Queensland, New South Wales, Victoria and South Australia. With our current rate of growth, we expect not only being present in every Australian State and Territory but also in expanding to other different sectors of Healthcare service delivery. You want to be part of this exciting journey-please get in touch with us.
Provide or connect the best care of every client, through quality, comprehensive and integrated clinical practice, education and research.
We believe that quality healthcare is a fundamental human right hence we envision bringing quality, affordable and holistic healthcare services to our clients.
To be your trusted quality and comprehensive clinical and non-clinical healthcare services provider, connector and partner.
We aim at improving people's lives with our clinical and non-clinical healthcare services through our enshrined guiding principles that are the very basic foundations and anchors of our current success and future growth.
Our principles provide an overall direction to our services and the tools necessary to rise to any current and future challenges.
Our foundation principles are as follows:
Quality Health Care Outcomes

We are dedicated to delivering high-value, effective and practical interventions that resonate with our clients. Bringing value and satisfaction to our clients while delivering the most evidence based, safe and effective interventions is at the heart of everything we do.
Customer Focused

The key measurement of our actions and ourselves is through the lens of our customers and patients' satisfactions. We build strong relationships with customers and deliver on quality and evidence-based practice and service.
Innovation

Innovation is essential, as we continuously update and implement new evidence-based interventions and opportunities in which we could best assist our clients, partners and stakeholders in an ethical, timely and effective manner.
Efficiency

Focus and effective execution enables us to drive productivity, leaving no stone un-turned in identifying where we can make improvements and deliver service value. We address the challenges of a changing markets quickly and never compromise on quality.
People

Our employees come to work each day focused on improving people's lives. They are essential to the success of the organization. We strive to build and retain a strong team by recognising and rewarding excellence, and by creating development opportunities.
Our values lie at the core of our very foundation principles and are a definition of what we stand for, how we conduct ourselves and how we interact with colleagues, customers, vendors, shareholders and others.
Our core values are:
Accountability

Accepting personal responsibility for our actions and focusing on finding solutions and delivering results. We keep our promises and commitments.
Courage and Agility

Responding rapidly to changes in the internal and external environment without losing quality, momentum, vision and commitment to service. Acting decisively and leading boldly, endorsing and implementing new technologies and research-based practices methods. We stand up for what is right and support others who do so.
Integrity and Compliance

Conducting business with the highest standards of professionalism and ethics. We are transparent, honest, ethical and fair in all of our interactions; people trust us to adhere to our word.
Teamwork and Respect

Achieving common goals through open and honest communication. We treat others, as we would like to be treated ourselves. Team diversity and different perspectives are highly encouraged. We show concern for one another and are supportive of each other's efforts.
Results Orientation

Consistently delivering required business results, meeting deadlines and complying with quality, productivity and performance standards.
Ansbert Nkundineza
Director-UQ-Master of Public Health & Bach (Hon) of Physiotherapy
Bert is the founder here at Complete Healthcare Connect. Bert is a University of Queensland graduate (Master of Public Health) and (Bachelor of Physiotherapy-Hon). Bert is registered with AHPRA, is also a member of Australian Physiotherapy Association (APA) and has practiced Physiotherapy in Queensland and New South Wales.
Bert's vision is to see Complete Healthcare Connect grow into a successful, nationwide company that provides support, improves quality of life through providing quality and comprehensive services to people with physical and psychosocial injuries/disabilities.
In addition to loving playing sports, social gatherings and travelling especially to Tasmania where he spent few teenage years, Bert is multi-lingual with ability to communicate in up to five languages.
Kinjal Upadhyaya
Occupational Therapist
Kinjal has been practicing occupational therapy since 2008. She is driven by a strong passion to assist others. She has held a senior management role in community health services with a specialist interest in improving clinical outcomes. Her background includes treating multiple disorders in the field of paediatrics, geriatrics, neurorehabilitation, equipment prescription, home modification, and mental health rehabilitation.
Having worked as an Occupational Therapist for over 15 years, she focuses on making a lasting difference in people's lives and their families.
Peter Stenner
Occupational Therapist
Peter is an early career OT who believes in building trusting and collaborative relationships to help people reach their full potential in meaningful activities. He utilises a strengths-based and family-centred approach in therapy to help the family develop practical solutions to maintain, regain or improve independence. He empowers the client by incorporating their ideas and goals into each therapy session. He has experience helping people with personal, health, vocational and social difficulties. Peter graduated from Griffith University with a Bachelor of Occupational Therapy and Behavioural Science and developed a passion for working in the area of Autism Spectrum Disorder (ASD), Intellectual Disability and Attention Deficit Hyperactivity Disorder (ADHD). He previously worked as a rehab coordinator and enjoys being creative to motivate people to engage in activities. Most recently he has experience helping people with social and emotional issues, learning difficulties, sensory processing issues and motor skills challenges.
Peter loves catching up with friends for good food and music and with his own young family, loves to play.
Phoebe Thomas
Physiotherapist
Phoebe Thomas is a physiotherapist with over 10 years experience and a passion for improving people's health and wellbeing through hands on, evidence based physiotherapy techniques and gym based strength and conditioning programs.
She is certified with the following credentials:
Bachelor of Physiotherapy / Accredited Sports Nutritionist  / Personal Trainer / Dry Needling Certified  / Clinical Pilates Instructor  / Rehabilitation and Return to Work Coordinator / Level 1 Strength and Conditioning Coach / Level 1 APA Sports Physiotherapist / Level 1 Occupational Health Physiotherapist / Certificate 4 in Workplace Health and Safety
Jonathan Koh
Senior Physiotherapist
Jonathan is a highly experienced Physiotherapist in private practice since graduating from Flinders University in Adelaide. Born and raised in New Zealand, Jonathan has always led a healthy and active lifestyle being involved in soccer, touch footy and athletics. This has transitioned into his career to inspire others to the same. Jon has extensive experience in Dry Needling and treating musculoskeletal conditions and chronic pain.
In addition to that, Jonathan has special interests in the sporting population to assist with rehabilitation and injury prevention. Outside work, Jon is a regular gym goer and always looks forward to his next holiday destination. He enjoys the odd hike and kayaking adventure.
Li Yangrong (Iris)
Physiotherapist
Mrs Li is a skilled bilingual physiotherapist fluent in English and Mandarin graduating from Griffith University with well-rounded assessment and treatment skills. Mrs Li has more than 8 years of experience as a registered remedial massage therapist in trigger point, deep tissue/therapeutic massage and stretching, as well as extensive experience in dry needling skills and treating musculoskeletal conditions and chronic pain. She is extremely enthusiastic about focus of helping people with multiple injuries and rehabilitation.
Victoria Frederiksen
Senior Physiotherapist
Victoria is a highly experienced Physiotherapist with over 15years of experience. Victoria's main area of interests includes but not limited to geriatric Physiotherapy and Manual Handling Training to care staff in Residential Aged Care Facilities (RACF).
Currently, Victoria is based in the Northside providing services to RACF for both functional assessments and pain management programs.
Victoria is a mother of five beautiful children and enjoys spending time with them.
Emily Andrews
Speech Pathologist
Emily has worked in disability since 2018, previously as a support worker, and transitioned to working as a speech pathologist. She has a broad range of skills within each practice area of speech pathology, and have a particular interest working with AAC (Augmentative and Alternative Communication) clients. She is certified in the following professional development programs:
Picture Exchange Communication System (PECS)
SoundsWrite
Hanen More Than Words
Sequential Oral Sensory Approach to Feeding (SOS)
Infant Feeding Foundations Workshop – Babble and Munch
Madeline Johnston
Speech Pathologist
Madeline is a certified Speech Pathologist and practicing member of Speech Pathology Australia, Madeline is a passionate team member of Complete Healthcare Connect.
Madeline is passionate about her role as a Speech Pathologist in supporting children and their families to develop communication skills necessary to thrive within their community. She believes that working with children is incredibly fun and rewarding and aspires to have a positive impact on their life too!
Wardina S
Provisional Psychologist
Wardina has experience as a kindergarten teacher, journalist, presenter, author (writing two bestseller children's books), speaker and activist passionate about issues concerning women and children. She is kind, compassionate, loving, caring and nurturing. Wardina uses creative techniques in therapy to help her clients process trauma including difficult and big emotions. She has been working with a diverse range of clients mainly with children presenting with trauma, ASD, ADHD, GDD, anxiety and depression.
Wardina believes in collaborative work with parents through a non judgmental approach exploring different evidence based methods for each individual client. Wardina will give everything she can to help support parents and children through their therapeutic journey.
Tracey Luong
Podiatrist
Tracey is a graduate of Queensland University of Technology, who is passionate about providing quality healthcare relating to foot health.
She enjoys all aspects of Podiatry but has a special interest in diabetes foot care, nail surgery and general podiatry care. She is motivated in helping patients achieve their health goals and overall wellbeing.
Outside of work, you will find her at the beach or spending time with family and friends.
Coming Soon
Coming Soon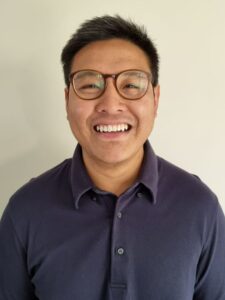 Zaki Riduan
AHA/SW
Zaki graduated from University of Queensland with a bachelor's degree in Rehabilitation Studies focusing on occupational therapy. He has worked with children and adults during his fieldwork throughout his studies. Zaki has experience working with clients from various background and cultures while working as a support worker. He also has experience working with adults on the autism spectrum, assisting them with their employment goals.
In his free time, Zaki enjoys spending time with his family, especially playing with his kids as well as skateboarding.
Lily
AHA/SW
Lily Sutcliffe is an Allied Health Assistant (AHA) and a Support Worker, who is currently studying for a bachelor's degree in Occupational Therapy at Southern Cross University Gold Coast. Lily started her role in 2019 as a disability support worker and has worked alongside an extensive variety of disabilities. Her professional growth started as a sole trader working alongside three clients, which lead her to an amazing experience as a teacher's aide within a special school, eventuating into a child safety support worker, working in therapeutic residential care homes providing children and young people with complex and extreme support needs. In her evolving position as a disability support worker, she has assisted non-verbal and pre-verbal clients with skills commensurate with their ability to communicate through PODD and PODD-Based AAC Methods, as well as implementing strategies provided by their therapists in the areas of OT, Speech Pathology and Behavioral Therapy to name a few.
When she isn't working or studying, Lily enjoy Aerial Silks, being in nature the beach being her favorite place and spending quality time with her pup Bear and loved ones.
Rina Muqtasidah
NDIS Support Coordinator
Rina will help you from the start by assisting you with submitting your application all the way through to connecting you to the correct support and services based on your NDIS plan.
With an individual support qualification, Rina works creatively and resourcefully to enable the full utilisation of your support budgets and achieving your goals by focusing on you to direct your life, not just your services. Rina has experience working and interacting with people of various religions and multicultural backgrounds.
Naomi
Support Work Coordinator
Naomi is our Support Worker Coordinator. Outside of work she enjoys spending quality time with her family and outdoor activities.
Chandni D
Marketing Consultant/Coordinator
Chandni recently joined our team as a Marketing Consultant and Admin Support. She has an ability to communicate with and understand people at all levels, as a result of her multi-cultural background, and her experience across various industries.
Kym C
Admin Coordinator
Kym has recently joined CHC as part of the Administration team. Outside of work you will find her spending time with her family camping, going to the beach and watching kids weekend sports
Aurore G
Admin Support
Aurore is our super friendly receptionist, currently joining us part time and studying at Griffith University. Outside work, Aurore enjoys volunteering in community and spending quality time with family and friends.
"I was fortunate to have Emmy as my OT, She is wonderful, constantly updates me on everything, wonderful so far. I am incredibly lucky, I been on waiting list for 8months, could not believe how local, flexible and quick they could fit me in. Emmy had no concerns with coming ..."
Williams M
"The staff are quite lovely, it feels like home, they are passionate and go above and beyond with their service provision. I am lucky to have Bert as my therapist, I would not be where I am if it wasn't of him-given the extent of my stroke. I would recommend ..."
Charles
"Honestly I would give this guys a 5/5, I love your services and how they deliver their services, always a phone call away when you need them and quite flexible and effective with their scheduling."
Kakozi
We provide both in clinic and home visits/ mobile services. Feel free to drop in at one of our offices, call us or complete the online form for more information regarding our services and opportunities.
"*" indicates required fields