Mission Statement: Provide or connect the best care of every client, through quality, comprehensive and integrated clinical practice, education and research.
We believe that quality healthcare is a fundamental human right hence we envision bringing quality, affordable and holistic healthcare services to our clients.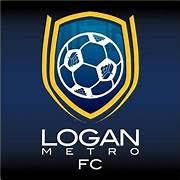 I was fortunate to have Emmy as my OT, She is wonderful, constantly updates me on everything, wonderful so far. I am incredibly lucky, I been on waiting list for 8months, could not believe how local, flexible and quick they could fit me in. Emmy had no concerns with coming ...
The staff are quite lovely, it feels like home, they are passionate and go above and beyond with their service provision. I am lucky to have Bert as my therapist, I would not be where I am if it wasn't of him-given the extent of my stroke. I would recommend ...
Honestly I would give this guys a 5/5, I love your services and how they deliver their services, always a phone call away when you need them and quite flexible and effective with their scheduling.
Please enquire using the form below.